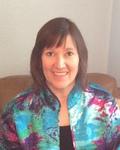 Sick of obsessing about food and weight?
Tried to stop drinking, but can't?
Anxiety making you miserable?
Can't remember when you last felt happy?
It doesn't have to be that way...
Ann Mullins Washburn is a Licensed Mental Health Counselor, and a member of the International Association of Eating Disorder Professionals, specializing in:
EATING DISORDERS--ANOREXIA, BULEMIA AND COMPULSIVE OVEREATING
ADDICTIONS--FOR THE INDIVIDUAL, AS WELL AS FAMILY MEMBERS
DEPRESSION
ANXIETY
GRIEF
ADULT SURVIVORS OF SEXUAL ABUSE
RAPE
ASSERTIVENESS AND EFFECTIVE COMMUNICATION
STRESS MANAGEMENT AND BURNOUT
WORKPLACE TRAININGS AND SEMINARS
Services are covered by Aetna, Blue Cross Blue Shield, Cigna, PHCS, PsychCare, Tricare, United, and Value Options insurance companies.
Sessions are provided in a relaxing, home-like atmosphere.
Office hours are Monday -Friday 8:00 am-6:30 pm.